I recently led on a  brilliant Audience Development project in March 2012. Involving Dance Your City digital dance competition finalists – Coventry based Freeman Dance School and the brillaint professional dancersfrom Dance Touring Partnership's Elektro Kif .
The Freeman dancers opened the night with a fantastic curtain raiser, followed by a professional performance by Elektro Kif, then a lively after show dance-off with everyone involved plus a whole crowd of Birmingham breakdancers and a DJ set from Open Circles Radio Host Tha Nomad.

This brilliant project generated loads of local press, social media buzz a plenty, a large percentage of new audience members to Warwick Arts Centre, a busy house and a lot of feel-good factor! The full story and brilliant pics can be found here.
I have been acting Marketing Manager at Warwick Arts Centre from Jan 2012 – present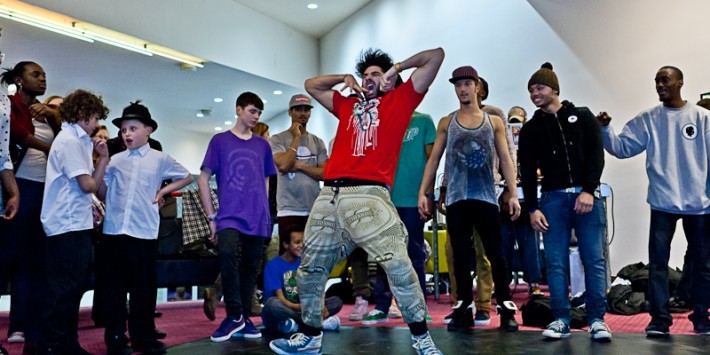 images by andy gray @ www.ashmorevisuals.co.uk